General News
V/R: Learning Centre commissioned in memory of Amissah-Arthur
An ultra-modern learning centre has been commissioned in Ohawu, a farming community in Ketu North District of the Volta Region.
The centre custom-built in memory of Ghana's late former vice president Kwesi Bekoe Amissah-Arthur was championed a native of the town and founder of TORNA Foundation, Ben Dotsei Malor with major support from the family of the late vice president.
According to Mr Malor, who doubles as a staff at the United Nations Headquarters in New York and a former BBC employee, the idea of building the centre and naming it after the former vice president was hatched in 2015 when Amissah-Arthur visited the village to attend his (Ben Dotsei) mother's funeral.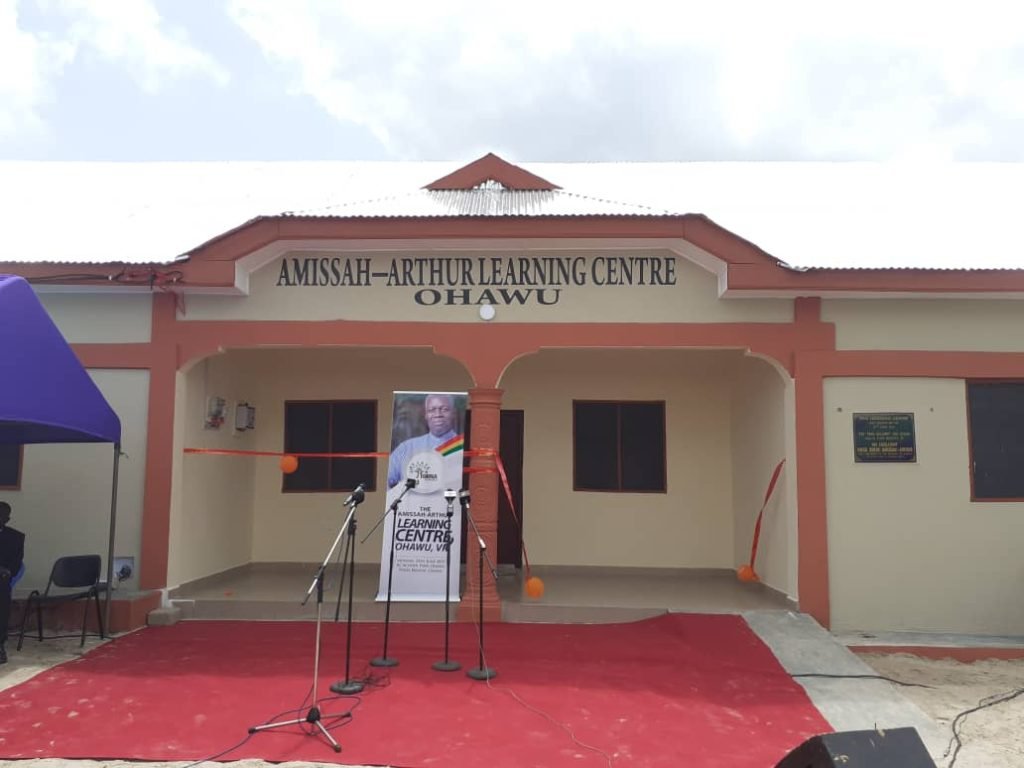 "… Soon after we started discussing my deep desire to see the younger ones in Ohawu have opportunities and facilities for advancement that I didn't experience growing up there, during one of our discussions Mrs Matilda Amissah-Arthur generously mentioned that she could help set up a library if I and the people could provide an appropriate building, as I looked around to raise funds for the building, death struck suddenly and we lost the former Vice President," Mr Malor recounted.
He said, although, the Vice President is no more his widow renewed her commitment towards the development and with supports from the Veep's family and other individuals, groups and institutions the dream was achieved.
He said the late Vice President's dedicated support and commitment towards education in the town has compelled Chiefs and the people of Ohawu to name the centre after him—"Amissah-Arthur Learning Centre".
Speaking during a short ceremony to hand over the facility to the community, Mrs Amissah-Arthur urged that pupils in the community to take good care of the place and also asked the traditional leaders to have a say in the management of the facility to ensure proper maintenance.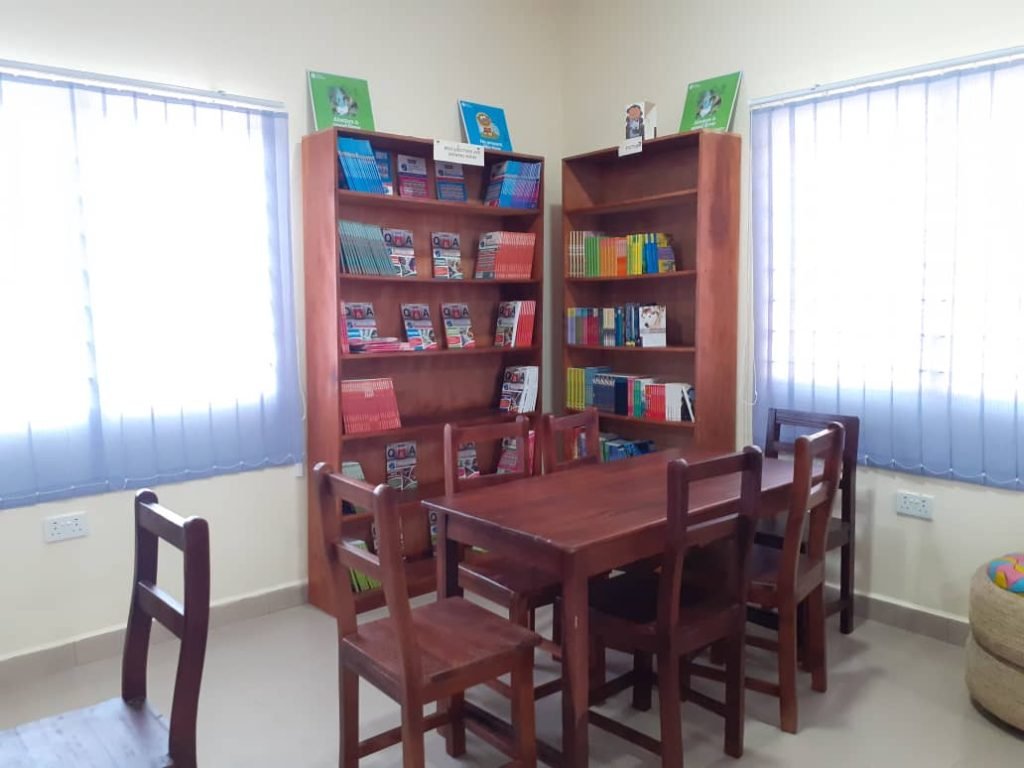 She also made known that her office will liaise with National Service Secretariat to post personnel to run the facility. She then made an additional donation of four cartons of storybooks to neighbouring communities which are Kpodove and Agove to also start up a library in their various basic schools.
Over, 2,300 storybooks have been installed together with 18 pieces of desktop computers, one printer, one comb binder and furniture. The facility also has good sanitation rooms with reception space located at the heart of the village, where every child can have access to it.
The Chiefs, people and Member of Parliament of the area, James Avedzi were grateful for the intervention, showered words of blessings on the donors and Mr Malor, calling for more of such development in other communities.
Source:Ghana/Starrfmonline.com.gh/103.5FM/ Albert Kuzor