Teams are fighting for more than just a title at this year's Women's Africa Cup of Nations in Ghana from 17 November to 1 December.
Three slots to next year's FIFA Women's World Cup are the added incentives that have seen head coaches pick their best legs from wherever they are across the globe for the biggest women's football showpiece in Africa. Here are some new faces to look out for at this year's tournament.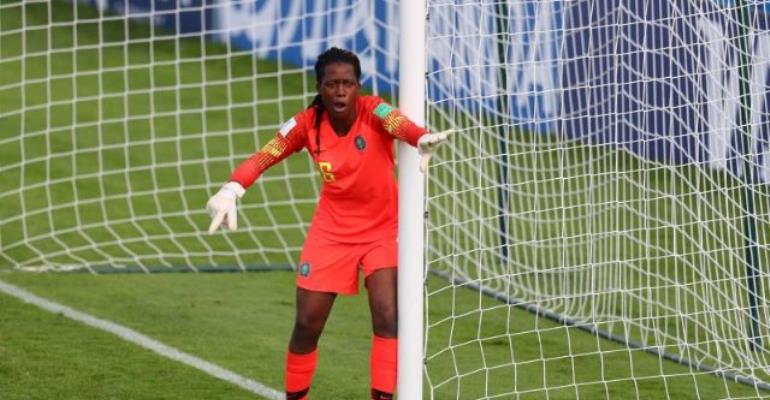 CHIAMAKA NNADOZIE (Nigeria)
She has had a meteoric rise since the 2016 FIFA U-17 Women's World Cup in Jordan. Fast forward two years, the in-form prodigy is one of three goalkeepers in Nigeria's roster for the Women's Africa Cup of Nations, a deserved reward for her consistency and sheer confidence.
Nnadozie (pictured in main photo) was in goal for the Super Falcons at the maiden edition of the West Africa Football Union (WAFU) Women's Nations Cup in February, keeping two clean sheets and conceding three goals (excluding the penalty shootout against Ghana in the semi-final) as the team, comprising home-based players, went on to claim bronze. Then in the high-profile international friendly between France and Nigeria in April, she was given the chance to showcase her potentials even more - in spite of the African champions suffering a heavy 8-0 defeat.
All these prepared Nnadozie for the FIFA U-20 Women's World Cup in France, where she scooped one "Dare to Shine" Player of the Match award. Her brilliance in goal was the most notable positive in the Falconets' lacklustre campaign such that FIFA.com even recognized her as the team's "saviour". She returned to her club, Rivers Angels and helped them to a third consecutive AITEO (Federation) Cup title by keeping a clean sheet in every game.
Now in spite of being the youngest of five goalkeepers in ]coach Thomas Dennerby's provisional list, she made the Ghana 2018 cut ahead of Jonathan Alaba, who was the first choice goalkeeper at the last edition of the Women's AFCON in Cameroon.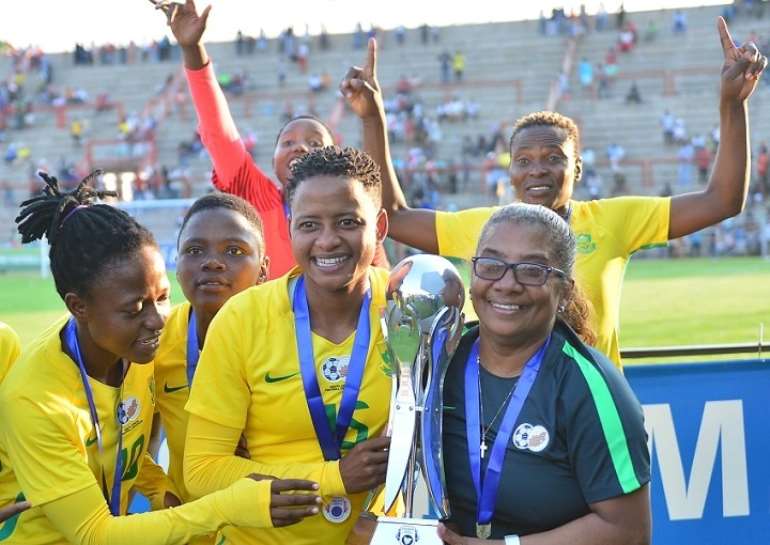 AMANDA MTHANDI (South Africa)
A well-known star in South Africa's varsity women's football. With nine goals to her name, the sensational striker led the University of Johannesburg (UJ) to emerge as champions of the University Sport South Africa (USSA) football tournament in July 2018, scooping the highest goal-scorer and player of the tournament awards. The USSA title qualifies them to feature in the national women's football league set to be launched in 2019.
Although UJ failed to reach the final of this year's Varsity Women's Football competition in September, Mthandi's performance earned her the Samsung Striker of the Tournament award. During the course of the tournament, which involves South Africa's top eight university women's football teams, Mthandi was named FNB Player of the Match in two out of the four games UJ played.
As a high school student of Hoerskool Vorentoe, Mthandi won the Janine van Wyk (JvW) Girls School League Player of the Year award in 2013 and 2014. During that period she attracted a call-up to the U-20 Women's National Team and even got a goal on her debut.
She made her debut for the senior team in a recent friendly match against Ghana which South Africa lost 2-1.
GRACE ASANTEWAA (Ghana)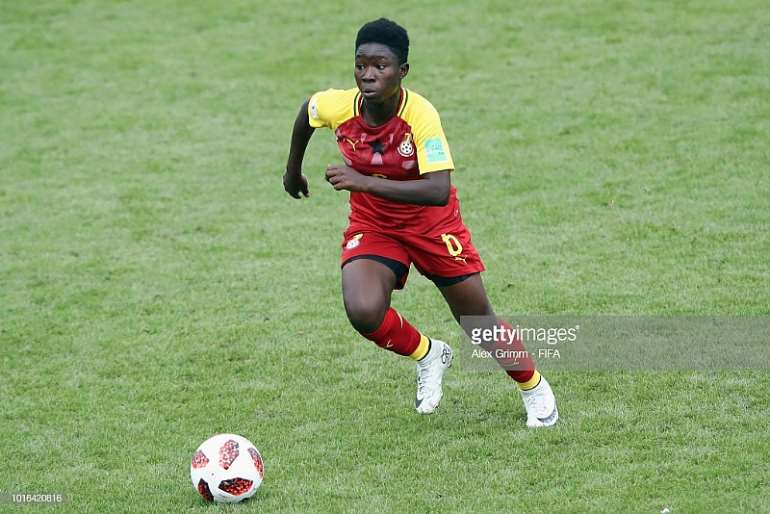 Was adjudged the "Dare to Shine" Player of the Match in Ghana's 1-0 victory over New Zealand at this year's FIFA U-20 Women's World Cup. The result or her award, however, meant little for the Black Princesses as they still bowed out at the group stage of the tournament, but the 17-year-old's performance - which includes having her hand in Ghana's two goals at the tournament - has ultimately earned her a place at this year's Women's Africa Cup of Nations. Only two years ago, she was with the U-17 Women National Team at the World Cup in Jordan. She also participated in the WAFU Women's Nations Cup which Ghana won in February.
MICHAELA ABAM (Cameroon)
Was born in Houston, Texas and has been a part of several US youth national teams. The 21-year-old bagged several honours during her college career at West Virginia University, amassing 100 points on 42 goals and 16 assists from a record 95 appearances, including 79 starts.
New Jersey franchise Sky Blue FC acquired her in January as the No. 4 overall pick in the 2018 NWSL College Draft. She played four matches for the NWSL side before moving to France to join Paris FC in August. With Paris FC, she has scored one goal in six appearances. Abam will be looking to make the most of her debut appearance at the Women's AFCON so that she can remain a constant feature in the team.