Business
Finance Minister To Address Parliament Today On $3bn Eurobond, IMF
FINANCE MINISTER, Ken Ofori-Atta is scheduled to address lawmakers in Parliament today, March 28, 2019, on Ghana's successful completion of the International Monetary Fund (IMF's) Extended Credit Facility.
His address which will be delivered from 10:15am shall also focus on Ghana's historic $3 billion Eurobond, and recent developments on the foreign exchange market and the Ghanaian cedi.
DGN Online is informed that the Minister would be telling Members of Parliament (MPs) on the circumstances that led Ghana to the IMF, how it is getting itself out of the programme and measures it has put in place to stay out of the programme.
Ghana's $3 billion Eurobond received a seven times oversubscription.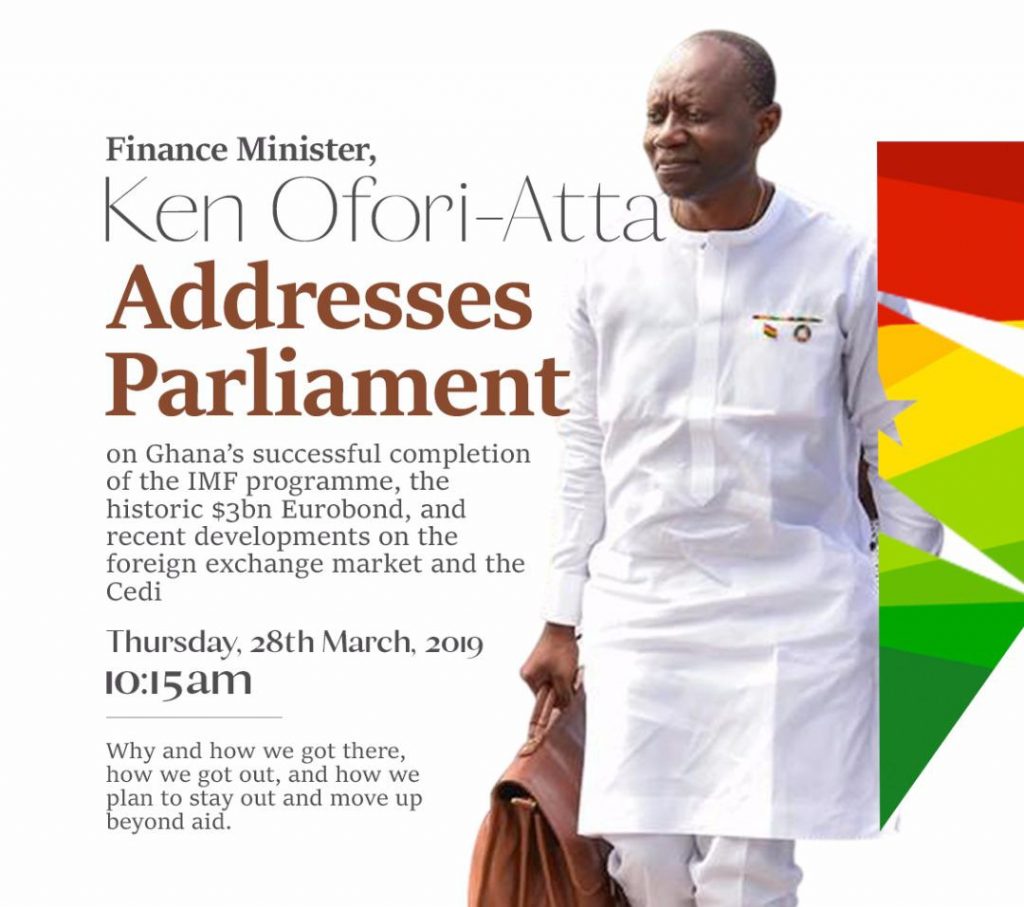 It would be recalled that the Ghanaian economy virtually collapsed under the erstwhile ex-President John Mahama administration.
The collapse in 2015, forced Ghana enter into a three-year credit facility with the International Monetary Fund for $ 918 million to among others, restore macroeconomic stability and policy credibility.
The program which is expected to come to an end in April 2019, aims to restore debt sustainability and macroeconomic stability to foster a return to high growth and job creation, while protecting social spending.
BY Melvin Tarlue|Daily Guide Network